Ten years ago today Cara and I jointly decided to walk out of our office jobs and step into the world of entrepreneurship. I've never been more frightened or exhilarated.
This journey was TOUGH. Ten years ago there were no wedding blogs. Can you imagine? How do you plan a wedding without Pinterest, Style Me Pretty, or Martha Weddings? How do you provide a visual of what you know in your heart you can create for clients? Inspiration photo shoots were to come into play much later in our decade of planning. We had to find potential clients who trusted our words and energy alone with nothing more than corporate planning experience behind us. We had to navigate through wedding vendors who were not always kind knowing that so many wedding planners come and go from our industry. Were we the kind of company that would stay? I remember one day calling my mom crying after a meeting in which a vendor was particularly condescending. I believed in our business, myself, my business partner, but we needed to prove ourselves to the world. It was a slow burn. We are not the type to self-promote. In retrospect this really could have been our demise. We worked diligently, quietly, and with passion. A few amazing clients led us to an amazing referral pool. We did not pay for advertising until many years into our business when we could no longer ignore the new social media world. We found our soul mate vendors along the way. Those that shared the creative drive to collaborate on projects in which we elevated one other. Our lonely office world of 2 felt like a space of 100 co-workers. We connected with our talented colleagues and learned from our fellow coordinators.
At some point the skies parted and we knew this business was solid. I discovered things about myself I never knew before. Some one called me a designer, and at first I laughed this title away. But when we decided to split our tasks into coordination (Cara) and design (myself) the word that seemed too elegantly loaded, started to feel comfortable. I fully and totally embraced my obsession with styling. Let my craft grow. I experimented with colors, patterns, sourcing options. I failed, and I succeeded. Some of my early designs are truly cringe-worthy. I can promise you'll never see, as I keep them buried away. With every wonderful client and wedding we scribbled down lessons learned and tried again better professionals.
Cara and I diverged roles as she discovered she got her kicks from excel spreadsheets, people moving, and master coordination. And I must linger on this for a moment. This is after all a love story at heart. A love for the baby we built, and the love my other half Cara. She has taught me about partnership in the way a marriage can. We have to trust in a very intimate way. Bank accounts, task lists, burdens all shared. We have to be accepting of each other's idiosyncrasies. There needs to be cheerleading during mutually dark moments and a celebrator during the occasional highs. Cara amazes me as I've watched her grow into the most contagiously zen, driven force of coordination mastery. From co-worker to business partner/work husband and my dearest friend.
A few hundred weddings later I am absolutely blown away by the trust we've been given. By our fellow industry pros. Who I might add, have grown themselves from the early days to this new world of warmth and collective collaboration. By those sweet souls we collect along the way, our clients. I will never ever not feel a butterfly twinge in my heart when I learn we've been chosen. Its one of the great honors of my life.
Happy 10 year to Luxe Events! Our cups are full.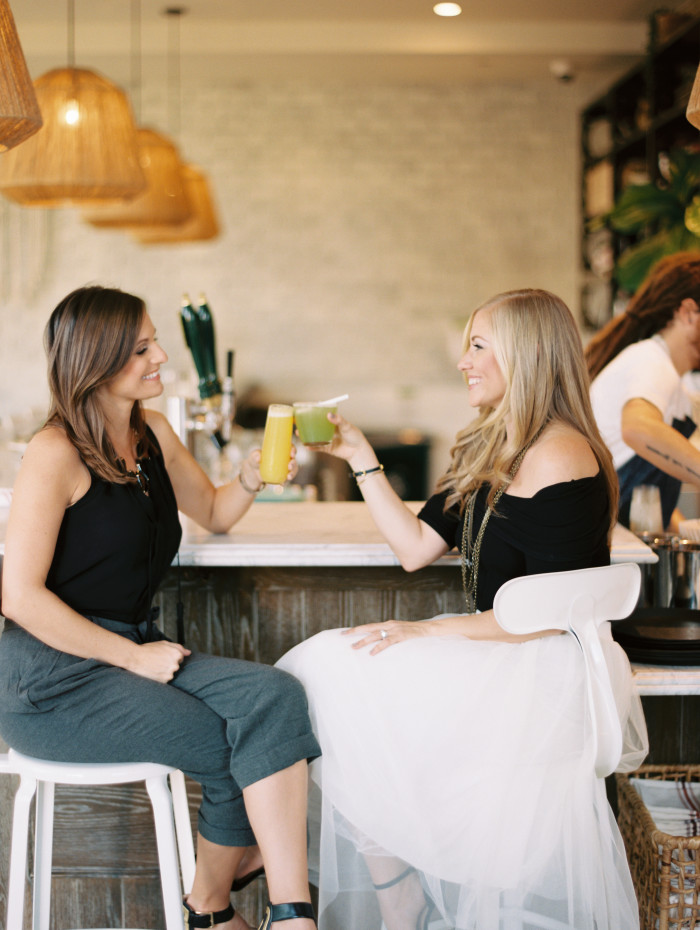 photo credit: Bryan Miller Photography